READY FOR A UNIQUE WORK EXPERIENCE?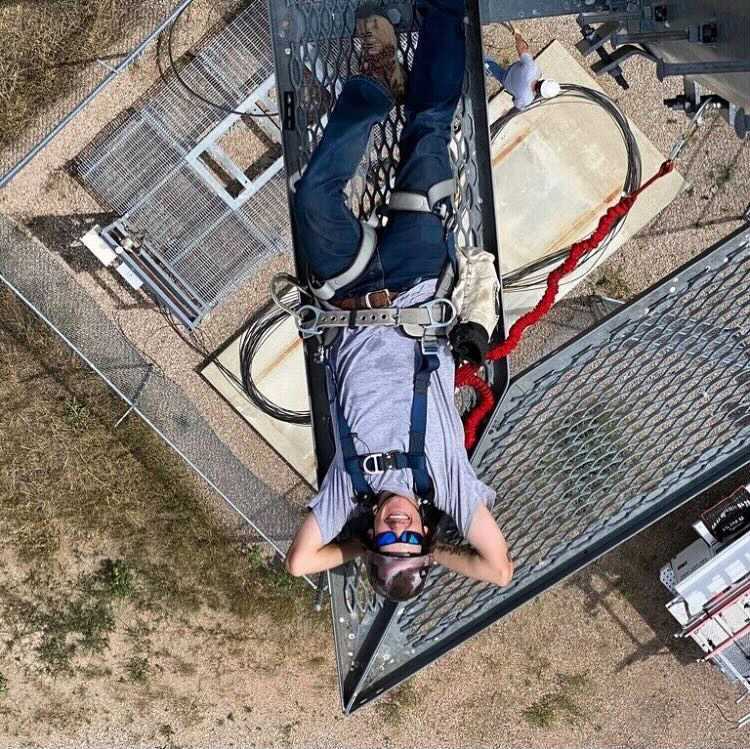 ---
Do you want to work at a place where you're never bored? Do you like to be a critical part of a larger process? Do you have ideas and like to get things done?
If the above is true, Visionary Broadband might be the place for you. Visionary is a pioneering ISP in the Rockies, starting in Wyoming in 1994. Founded alongside a garage band, Visionary has grown to become a technologically and geographically diverse ISP covering a four-state region and providing more than 20,000 customers with Internet access. Visionary has over 150 employees across Wyoming, Colorado, Montana, and New Mexico working in diverse roles to support our network. Our employees are people who like to get things done, and often, by being a little more creative than the other guy. We offer opportunities for development and growth, along with a competitive total compensation package, including health benefits, matched 401K and paid time off including parental leave. And…did we mention free internet? That too.
Our competitive benefits package includes premium medical, dental, and vision coverage for employees and their families. Our Medical insurance is through BCBS/WY, $1,000 deductible 80/20 co-pay and includes Vision & Dental. Visionary currently pays 75% of the health insurance premiums.
Family is important, so Visionary offers new parents four weeks of paid time off to enjoy their new addition! We also support and accommodate employees who need to use additional time off and FMLA leave.
Quality time outside of the office is vital to our employees' satisfaction at work! That's why our flexible PTO plan encourages team members to utilize their paid time off so they can return to work refreshed. Employees earn three (3) weeks of PTO per year with an additional week after five (5) years of service. Additionally, we offer holiday pay seven (7) holidays per year.
We match up to 6% of your annual salary in 401K through Fidelity Investments.
We think our internet is so good, we want employees to have it too!
As a growing and expanding company, Visionary wants to see our employees have a pathway to more responsibility and achievement. You can grow here.
Join the Visionary today!
---
Disclosure
All qualified applicants will receive consideration for employment without regard to race, religion, color, national origin, citizenship, sex, marital status, parental status, Pregnancy or maternity status, genetic information, sexual orientation, gender identity or expression, transgender status or reassignment, veteran's status, political affiliation, age or disability. Or any other status protected by applicable Federal, State or local law. Visionary Communications, Inc. is an EEO Employer- Minorities/Women/Disabled/Veterans. NOTE: Visionary Communications conducts a thorough pre-employment background check including employment history, compensation verification (W-2/Paystubs), education verification and criminal background. Additionally, some positions require drug testing, review of driving records, credit checks, as well as the ability for the candidate to pass the federal governments "Public Trust" background screening. The omission and/or misrepresentation of any fact from or on any application, resume, cover letter, or other information provided in connection with the application process or during any interview will result in immediate rejection of such application or, if the applicant is hired, will be cause for immediate dismissal.
† File Size limit is 10Mb. Resume must be in one of the following formats: .pdf, .doc, .docx, or .txt